Arsenal for Democracy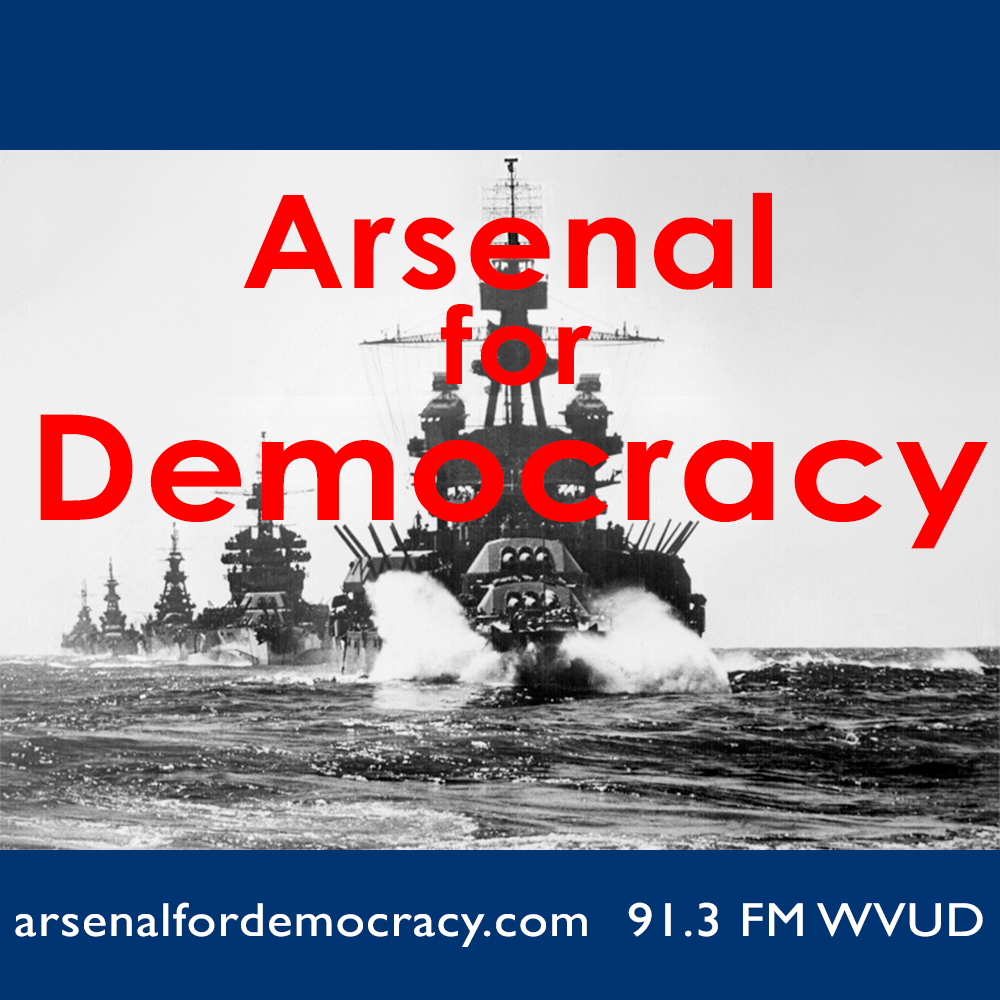 5/22 Update: We are moving to a new studio and will return to the air in several weeks. Check back soon for new dates & episodes.

Recorded & Posted Online on Mondays.
Re-aired on Wednesdays at 6 PM ET on 91.3 FM WVUD and at WVUD.org.
Email: afdradio at gmail dot com
Voicemail: 347 688 6676

Latest Episode:
"AFD Ep 47A - Hiatus Bonus"
Posted: Mon, 22 May 2013

Play Now
The show will be going on hiatus for several weeks as we re-locate to a new studio. In this bonus episode recorded on Monday May 20, Bill looks at the challenges in Syria and the northern Caucasus.
Rebroadcast:
"Arsenal for Democracy" airs weekly on 91.3 FM WVUD Newark (WVUD-HD1 Newark) in Delaware and from WVUD.org at 6 PM ET on Wednesdays. You can stream the Wednesday rebroadcast from:
-WVUD's website
-WVUD on Shoutcast
-the iTunes Radio tab under College from the WVUD livestream.
Download Past Episodes of the Show:
RSS Feed: Arsenal for Democracy XML
iTunes Store Link: "Arsenal for Democracy by Bill Humphrey"